Last year's Solstice was a gathering of wimmin at my house. We did a group meditation, we lit candles, we shared our wishes for the up-coming year, we sat in darkness before we sat in the light. It was a lovely gathering. I didn't know it at the time but I was pregnant. Very newly pregnant. "Family" was one of my wishes for the up-coming year.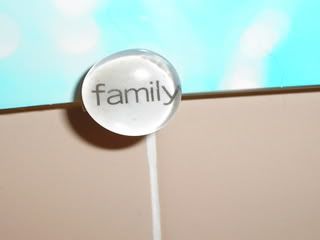 Solstice this evening was the three of us grocery shopping. Partner A wore Baby C in a carrier. We filled the cart. Bought a few extras for the holiday. It was a lovely evening.
I plan in the future as well to celebrate Solstice somehow like last year. I plan to include C in that celebration. I plan to build tradition around it. Solstice is very much a part of the holiday season - in fact, it's a very nice part. A real chance to reflect. To let go and ask for.
So what do I let go? I let go of my hard feelings around the birth.
(It is not that single event that defines me as a woman, as a mother, as C's mommy - it is that event plus all the time that follows and even the time before that event).
What do I ask for? I ask for the ability to stay open to the love that surrounds me, the power of forgiveness, and more chances to go with the flow. I ask for the lightness that comes with letting go.
And now the days get longer. Soon we will be strolling through the park enjoying fresh air and sunshine.