She will be 4 years old in less than a month.
She has been dressing herself for quite some time. Right down to the choice of outfit. We've had a few days this summer where she came down in long sleeves, long pants, wooly socks, and so forth. Or days like today where things are on backwards - top and bottom! She insists that this was her plan...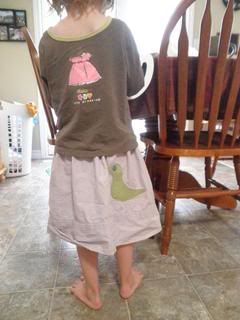 and it isn't worth arguing.